Membership
Barryroe GAA Club 2017 Registration Day takes place Saturday 11th March from 11AM - 1PM and 6PM - 8PM. Registration will take place in our Newly Refurbished Gym next to the dressing rooms. Please come along for a look.
Please note details on Security Fob for gaining access to the club gym here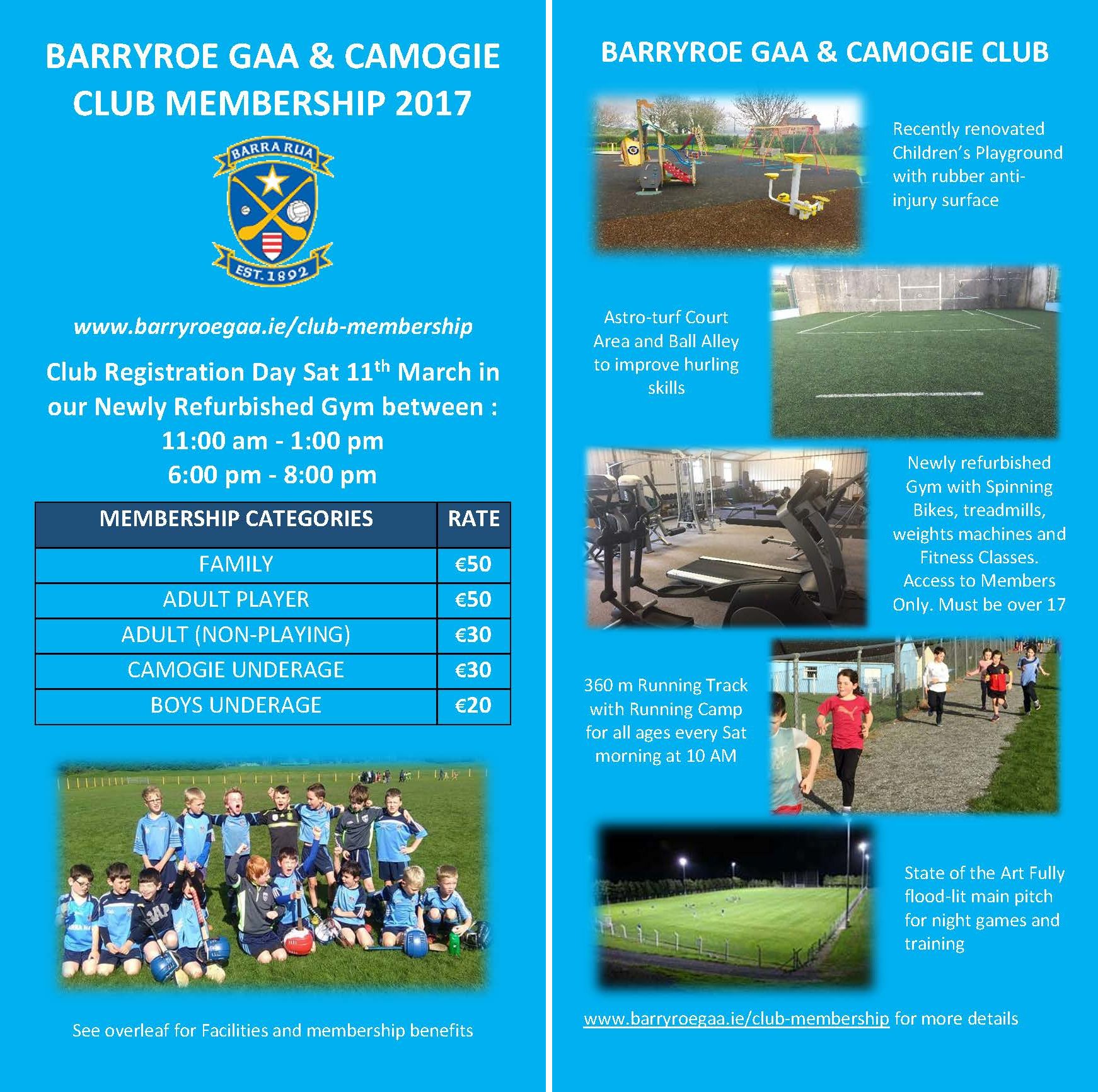 Barryroe GAA Club Membership for 2017 can also be registered and paid online here by Credit Card, Debit Card or by Cheque.
Subscribe online to have your own Account, where full details on your Membership will always be available to you.
Please click on the "Club Membership" button or on one of the Membership Plans listed below:
Available Membership Plans below :