Important Notice on Club Gym Access
08 March, 2017
Please note that from Sun 12 th March 2017, access to the club's gym requires security fob. Security fobs attach to your keys and a simple touch on the receiver outside the white gym door will unlock the door. See photo as follows :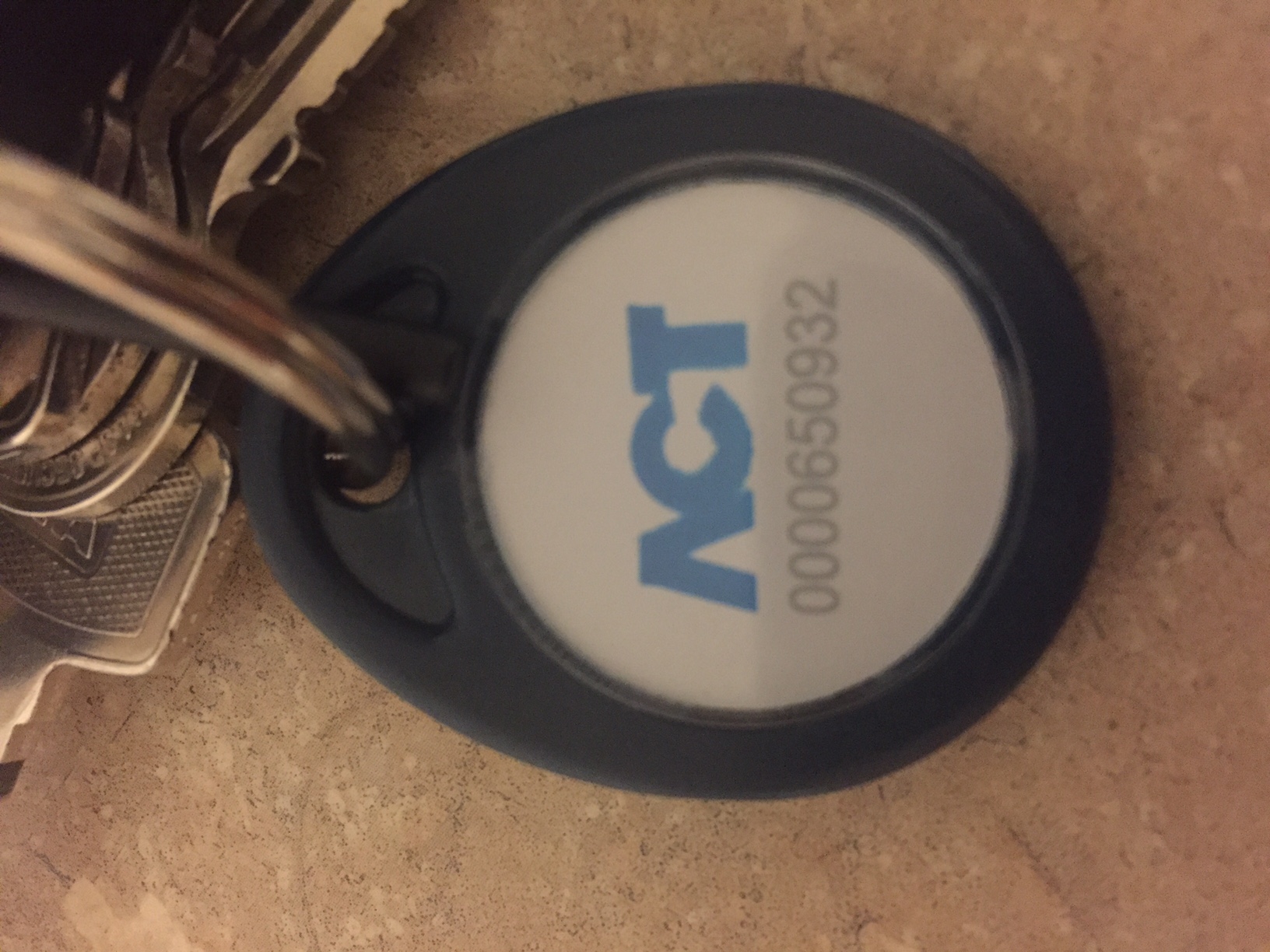 This is a requirement from Croke Park for insurance reasons and also as a general security measure to protect the club's equipment.
Security fobs can only be purchased by paid up GAA and Camogie club members. Membership Day is on Sat 11th March between 11am and 1pm and 6pm-8pm. Fobs will also be distributed that day.
Security fobs cost an extra 10 euro to the club membership rate. This is a once-off payment (unless the fob is lost). Fobs will be deactivated each year if club membership is not renewed.
Please note Gym access is for players aged 17 in that calendar year or older. No access is allowed for Under 16's.
As already communicated, club membership is as follows :
| | |
| --- | --- |
| Category | Price |
| Family Rate GAA Club* | 50 euro |
| General Membership GAA Club (Non-Playing Adult) | 30 euro |
| Adult Male Player | 50 euro |
| Adult Camogie Player | 60 euro |
| Adult Male Player attending 3rd Level College | 30 euro |
| Underage Male Player | 20 euro |
| Underage Camogie Player | 30 euro |
*Please note the family rate above applies to the GAA Club. The Camogie club does not have a Family Rate. In households where 2 or more Camogie underage player have been paid for, parents of those players can purchase a gym security fob for 10 euro and become free members of the GAA club. They must however sign the membership form and be registered with Croke Park. Parents with 1 underage camogie player can join the GAA club for an extra 20 euro plus 10 euro more for a security fob. Parents with a mixture of underage boys and girls can purchase a fob for 10 euro and also become free members of the club.
Members who purchase a family rate can purchase a second fob if required.
For any questions, please contact the secretary at [email protected] or on 0863073497