Congrats Leah Dineen!
16 March, 2020
Congratulations to Leah Dineen, Melbourne, Australia on winning the lotto jackpot of €2,400 on offer at Butlerstown Hall on Sunday night last, the lucky numbers being 4, 16 and 29. Happy fourth birthday Leah from everyone at Barryroe GAA & Camogie Clubs!
Consolation prizes; €25 Densy Whelton, Lehina; €25 Denis Calnan, Darrara; €25 Chris McCarthy, Ballymacredmond.
Due to the ongoing Covid-19 crisis we have now suspended future lotto draws. We will advise in due course when ready to resume.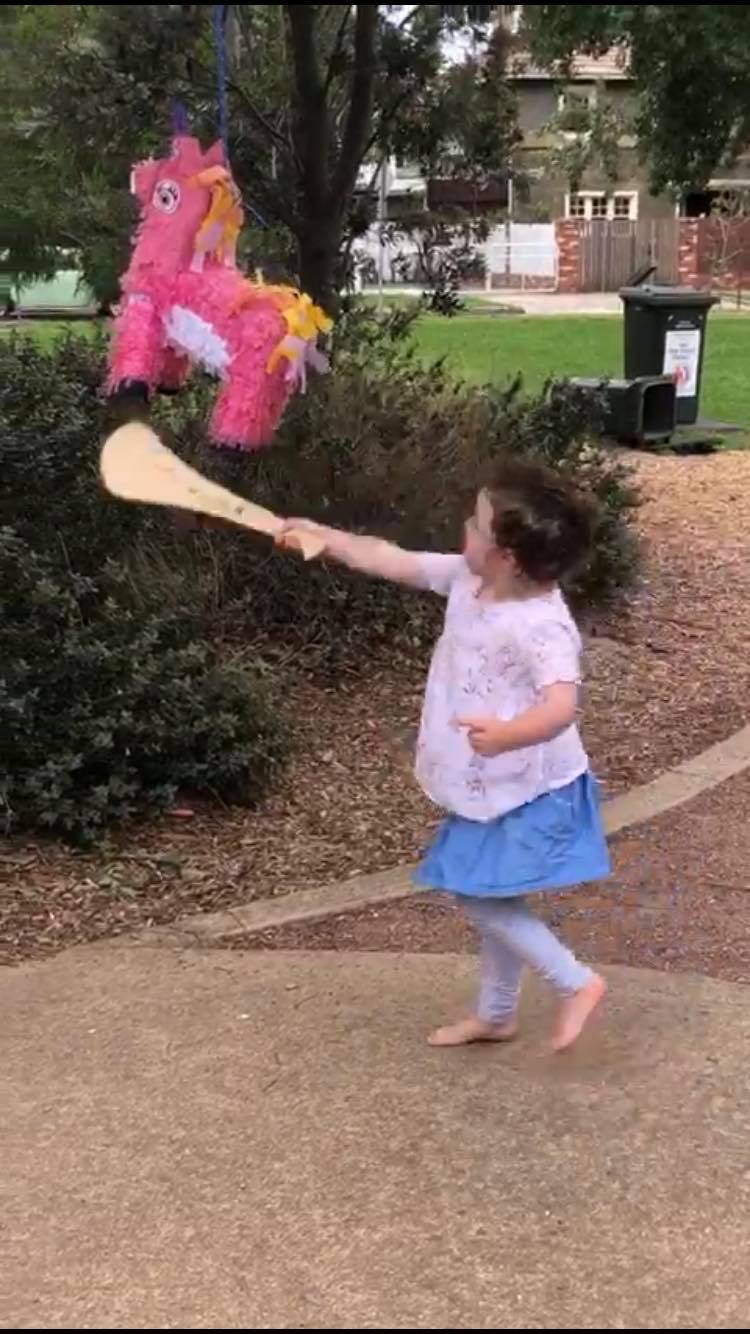 Leah practising her camogie skills! And hereunder pictured with her brothers Peter and Adam.