It'a a long, long, way from Illinois to here.
11 September, 2014
With my contact details on the web site, I get plenty of calls, e-mails and texts, but some are more interesting than others.
Some time back, I got an e-mail from a Greg Barry in Illinois, U.S.A. His family originally came from Barryroe, he's a bit of a history man, he had been here on holidays, but did not realise you could buy Club gear in the Co-op and he wondered if he could order some.
John Dineen was roped in and he did all the work to organise the delivery.
Greg wrote,
" As far as I can tell, we are Barryvanes, which I understand is a small branch closely related to the Barryroes and found mostly within the parish. My great-great-grandfather John Barry was born in Barryroe in the late 1840s, probably in Lehenagh in 1846. The family may have moved to Courtmacsherry for a short time prior to immigrating to the States a little after 1850. John then ran off to join the circus as a youth, having an eventful life in that industry until he and his son's family (my great-grandfather and grandfather) settled down in Texas in John's old age."
I had never heard anyone say, "we are Barryvanes", before, although the full name of Seanach, is Seanach Barrabháin, (Barravane), so I consulted the expert.
Sean Barry, had of course heard of the "Barryvanes" and he placed them around Grange, near enough to Lehenagh.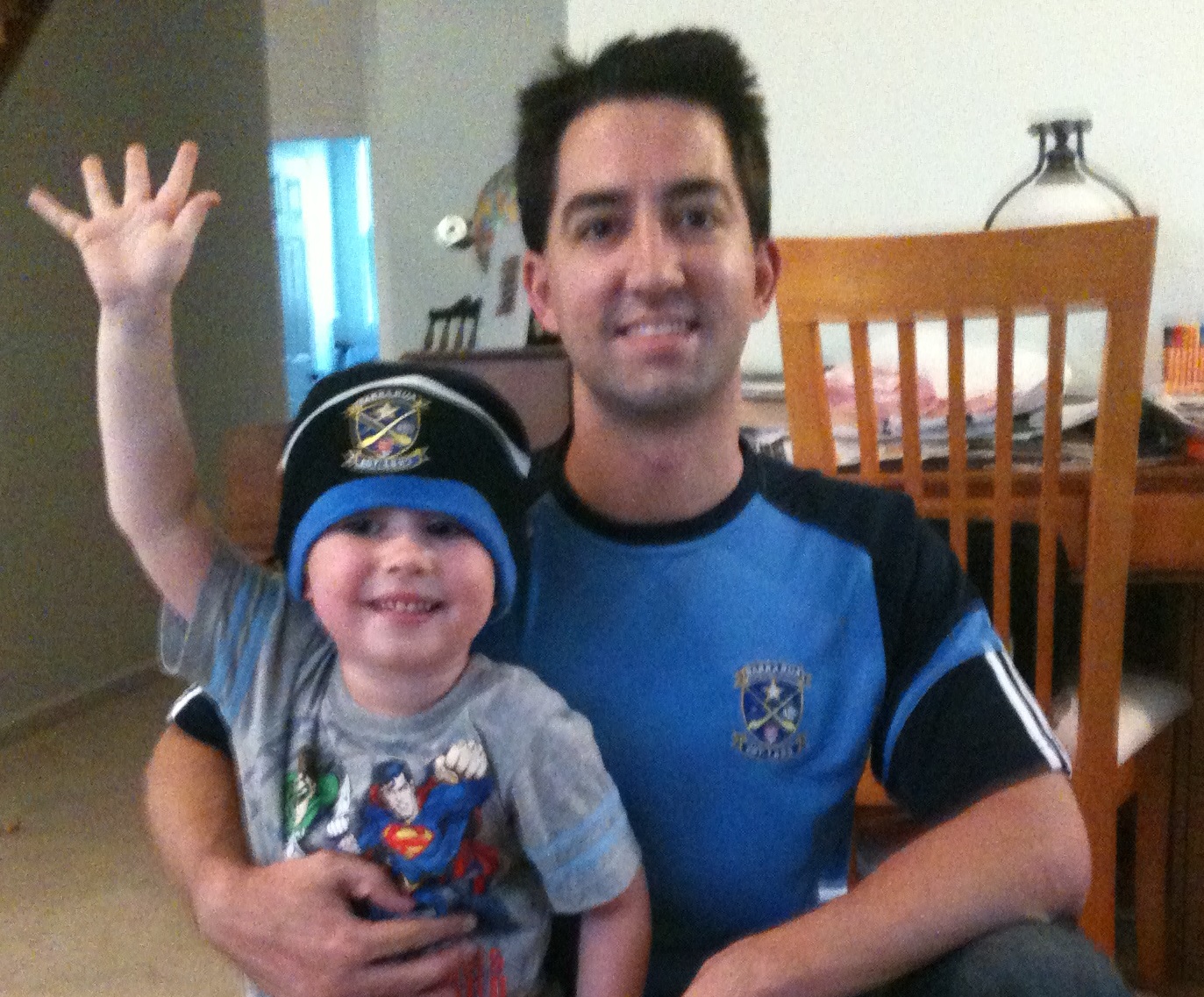 Greg and son Gavin proudly wearing their Barryroe Gear.
Strange but true....
Barryroe Co-op is a stake holder in Carbery Milk Products and Carbury have a factory in Wauconda, Illinois, under the name of
http://www.synergytaste.com/
In fact Wauconda is the U.S. headquarters for Synergytaste.
Greg again,
"Wauconda is very close indeed, just about 15 miles from Woodstock and Crystal Lake. I just looked up where Synergy's facility is and I've driven by it a bunch. Pretty neat to know that it's part of the Barryroe empire. "
It's a small, small, world out there.