Donal's excellent match report now on site.Plus U18 Camogie side bow out.
13 September, 2014
Cork produce lovely "wristy" hurlers. Kilkenny produce players who know when to go for the jugular and score goals. Ibane looked more like a Kilkenny team tonight, as they grabbed the goal chances and killed off the game early on.
Match report later, but some pictures from the sidelines tonight.
Plus Niall Dullea's Captain's speech is on our video chanell.
Click here. You might have to turn up the volume, he's quite and shy.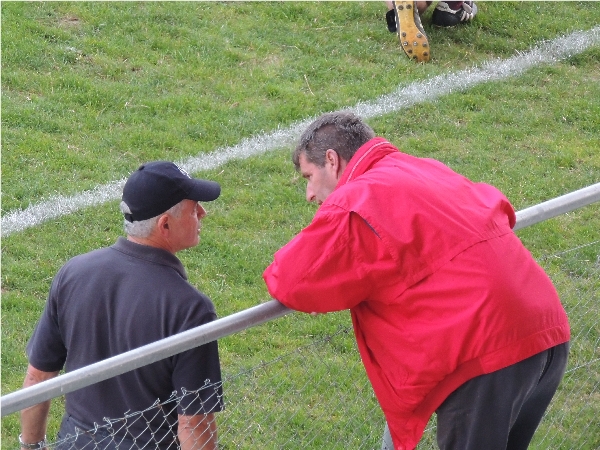 Pat, how do you think Chelsea will do this season ?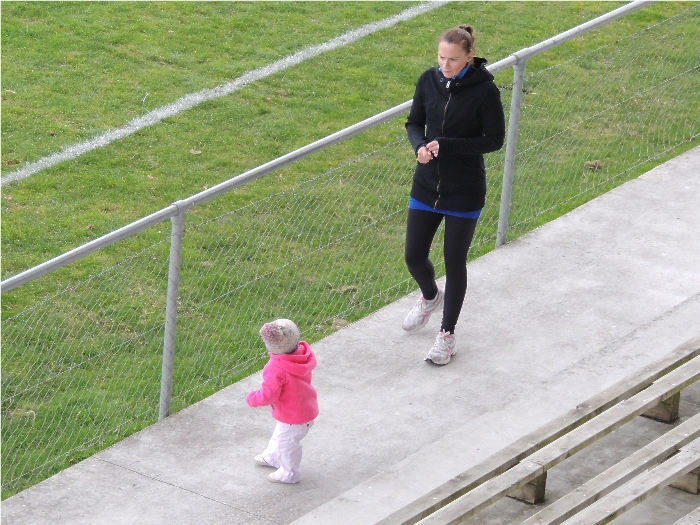 Mark up Cora........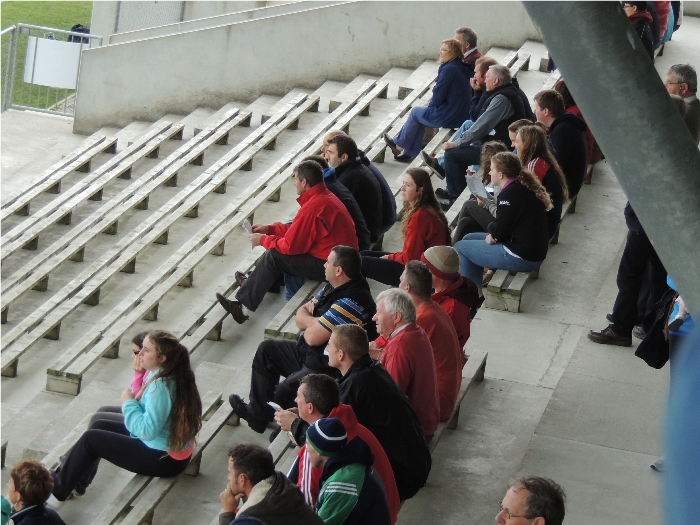 A small section of the fans at the match.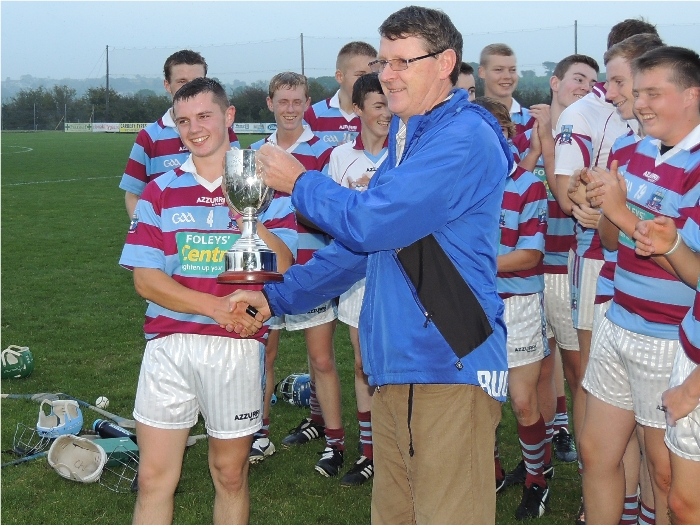 Niall Dullea receives the trophy.