U 18 Camogie report now up +Part two of Blitz.
28 October, 2014
There is a video clip of the Parade on our Youtube channel, click here.
It's a bit noisy as the wind was blowing strongly and I had no camera wind shield.
Some more pictures from the day, including a few "aahhh", ones.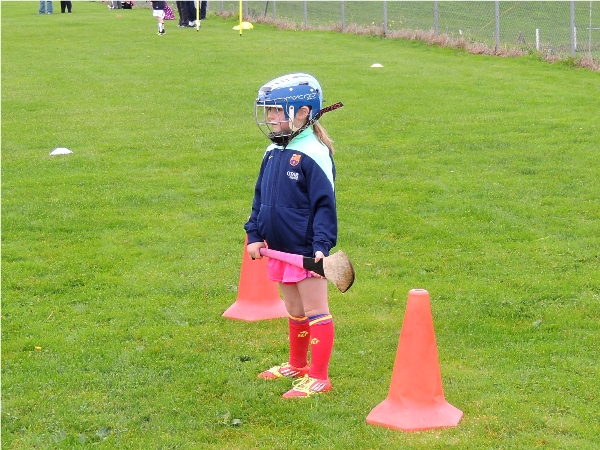 It's lonely being a goalie when the ball is at the other end.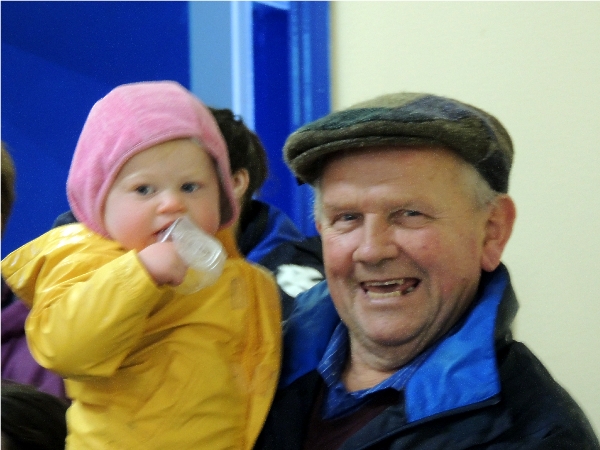 Brendan with grand daughter Isla.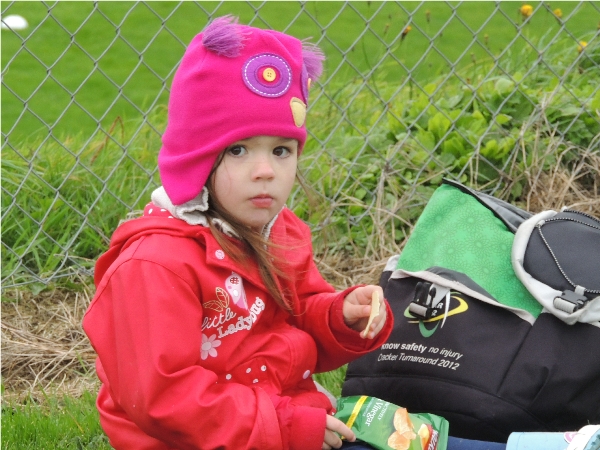 Some things are more importent that Camogie or Hurling,
LIKE CRISPS.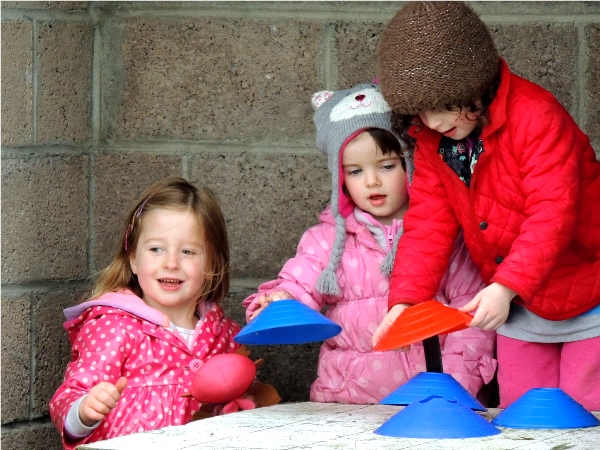 The wonderful imagination of children, who knows what that game is about.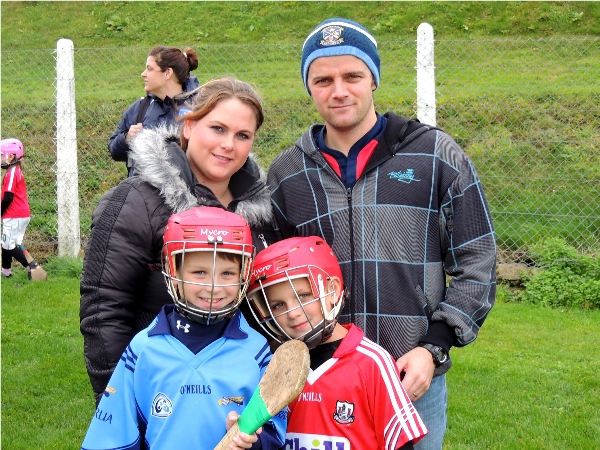 Conor and Sean Lawton, with Mum and Dad, Ciara and Padraigh.
AND NOT A KILKENNY JERSEY IN SIGHT.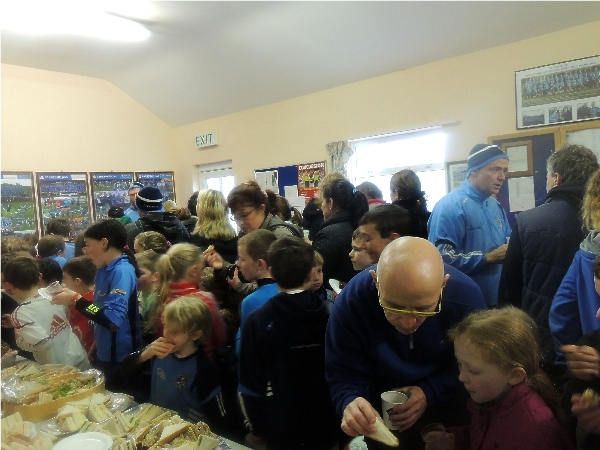 The best part of the day ???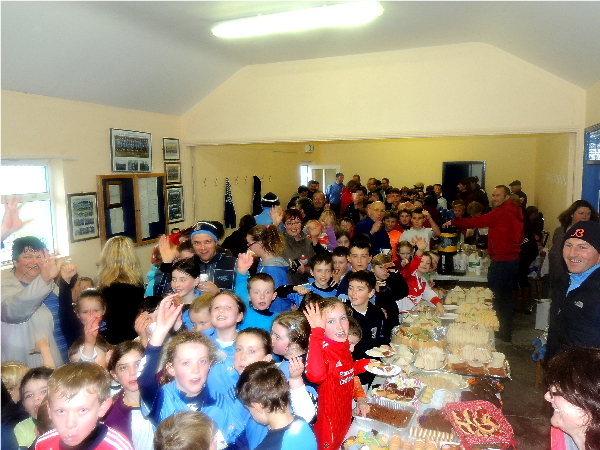 Those who were not too busy stuffing their faces, give a wave to the camera.
Special thanks to all who worked behind the counters as the lads and lassies hit the clubhouse like a tornado, but they coped so well.
We would also like to thank everyone who supplied food and drink and sweets etc. to the day.