Sunday 14 May 2017

Intermediate Hurling - Championship
Kilbrittain, 16:00PM
Barryroe 1-18 Carrigaline 1-15 (AET)
A young Barryroe side were made to battle all the way before overcoming Carrigaline in the opening round of the Cork IHC at Kilbrittain on Sunday evening last.
For the first time in many moons a Barryroe adult hurling team lined up with no Griffin, Carroll or a McCarthy gracing the programme notes, but in their stead a new generation are beginning to find their feet and the manner in which they battled to the bitter end augers well for the future. What was so edifying about yesterday's win was if you shoved a dipstick into the tank it would come back out bone dry, all reserves of courage, bravery and resilience were spent. A 10 minute spell in extra time where Barryroe registered an unanswered 1-04 was key to breaking the Carrigaline challenge. The goal, a sweet strike from the stick of Richard Fleming, and three outstanding points from O'Sullivan (2) and Kearney finally saw Barryroe home.
Initially it looked like Barryroe would comfortably brush aside Carrigaline in the opening 10 minutes, as they raced into a three point lead. Carrigaline buoyed by a goal in the 15th minute began to get on top and with both sides guilty of poor shooting retired at the short whistle leading 1-02 to 0-04.
However, on the resumption the tempo picked up somewhat and with Harrington unerring from placed balls, Barryroe hit the front with the finish line in sight. However, there was another twist, as Carrigaline buoyed by a superb penalty save raced down the field for the equalising score in normal time, 0-11 to 1-08. Carrigaline now with the bit between the teeth raced into a four point lead in the opening five minutes of extra time, until Fleming's thunderbolt wrestled back the initiative and a mammoth 80 yard free by Billy O'Donovan was the insurance score which left a gallant Carrigaline crestfallen.
Barryroe now march into round 2A where they will meet near neighbours Kilbrittain currently fixed for June Bank Holiday weekend in Bandon.
Team: B.O'Donovan 0-01f, C.O'Regan, G.O'Leary, D.Kiely, P.Moloney, J.Fleming, S.Holland, J.Whelton, J.O'Brien, J.Murphy, T.Harrington, Capt. 0-10 (0-09f), K.Hurley 0-01, D.O'Sullivan 0-02, D.O'Driscoll, M.Crowley 0-02. Subs: R.Fleming 1-00, T.Kearney 0-01, C.Madden, D,McCarthy, J.Cahalane, J.Dullea, T.McKeown, B.Fleming, K.Lawton, C.Tyndall, C.O'Regan, K.O'Driscoll, M.Whelton, E.Sheehy, A.Fleming.
Roghnóir: Brendan Coleman, Kevin McCarthy, John McSweeney.
Photos courtesy of John O'Brien Photography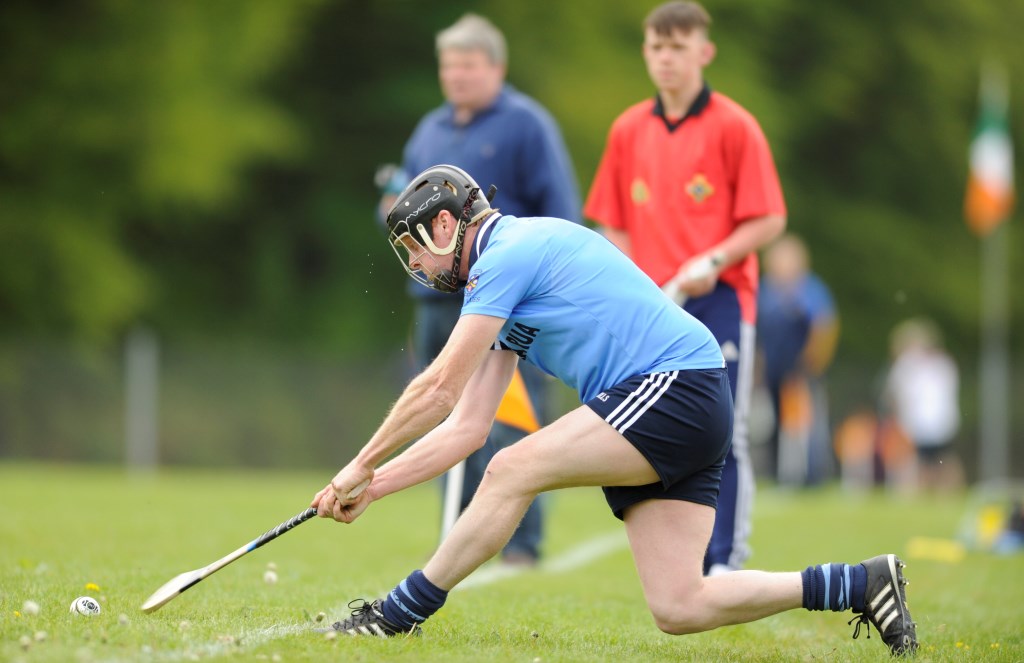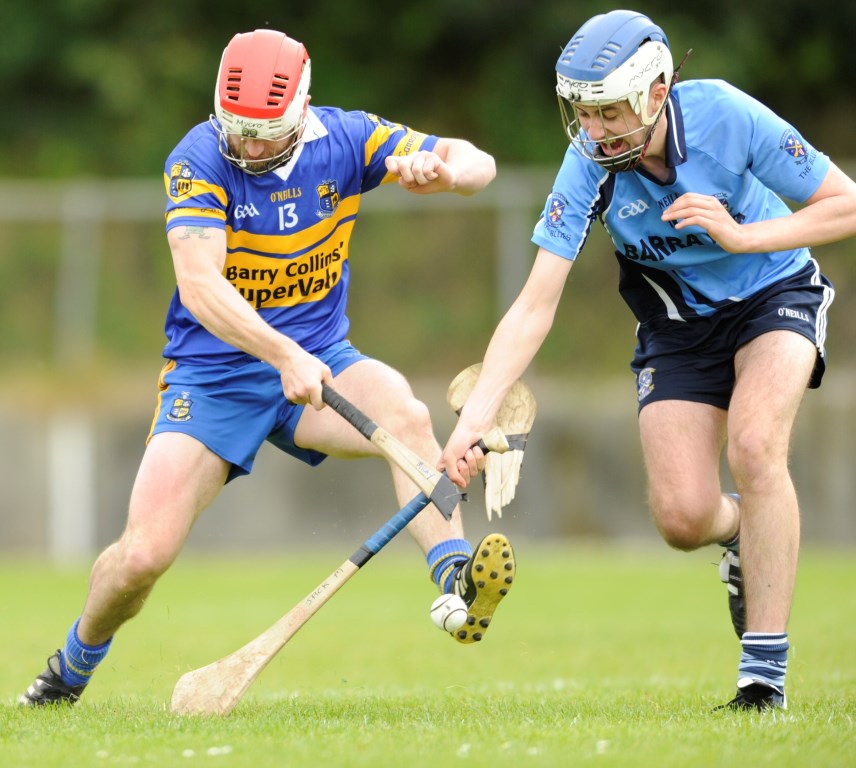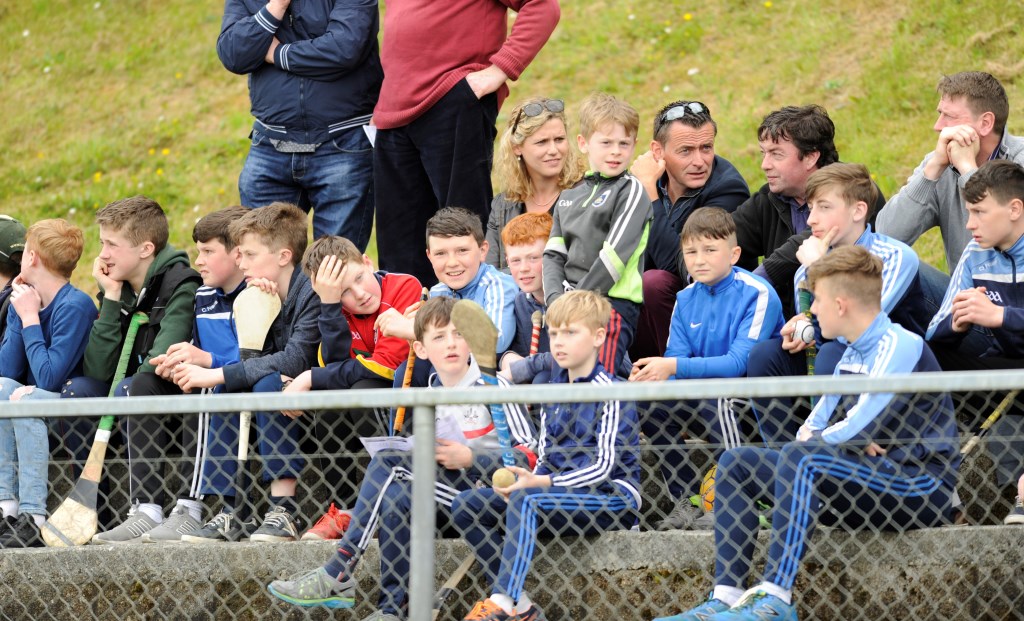 The stars of tomorrow look on!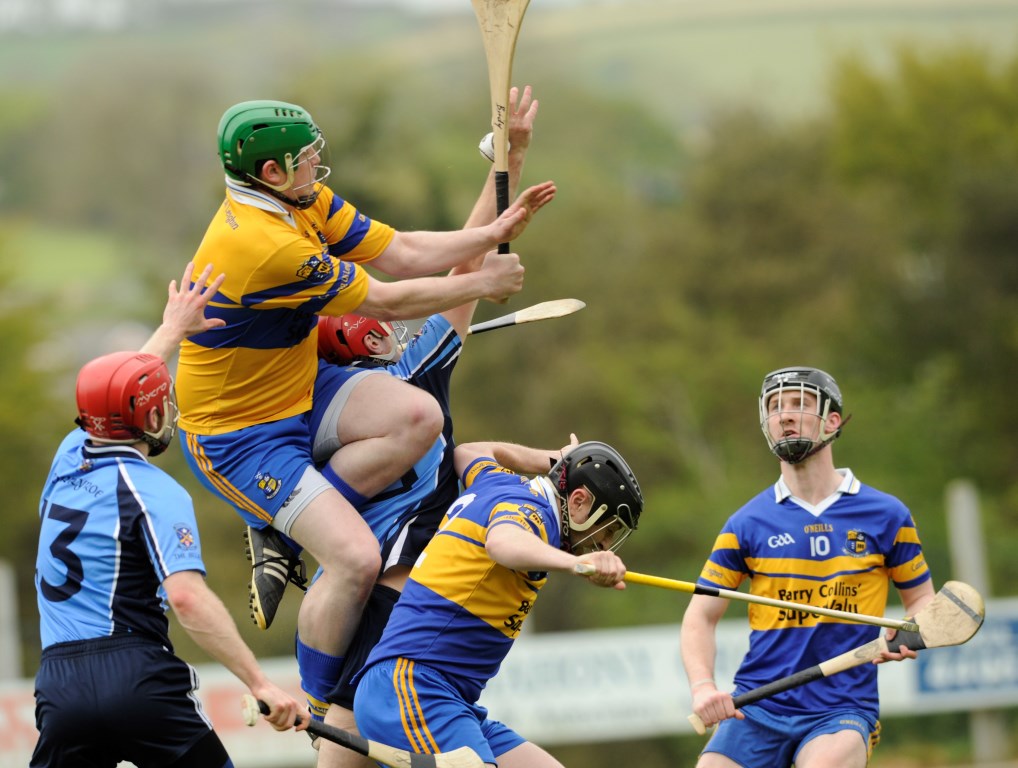 Surely a penalty ref!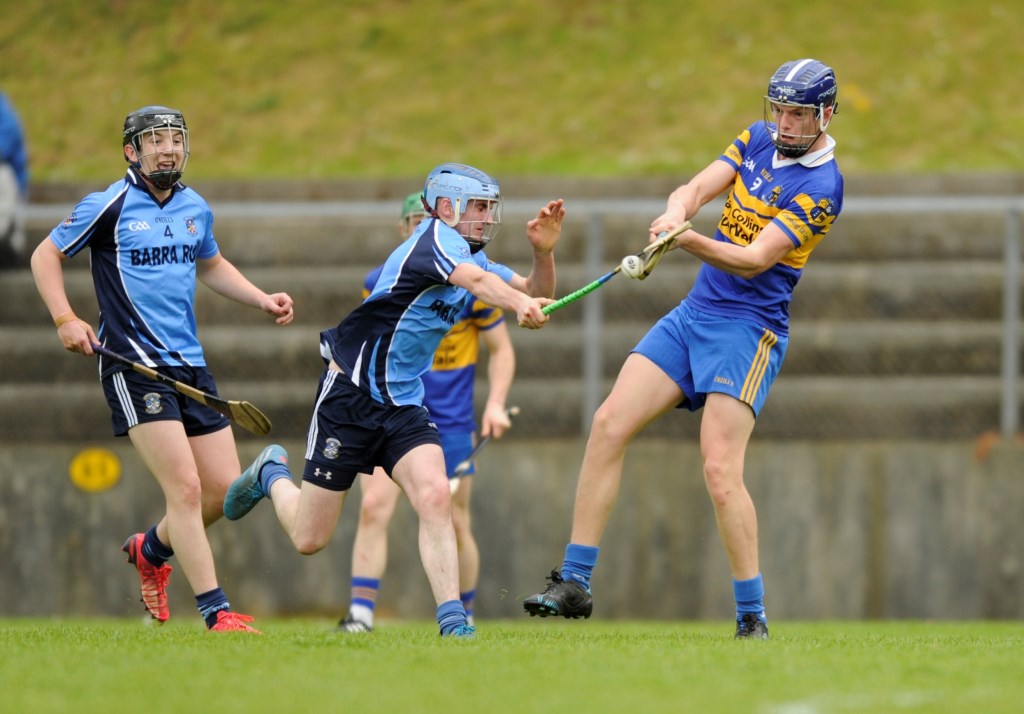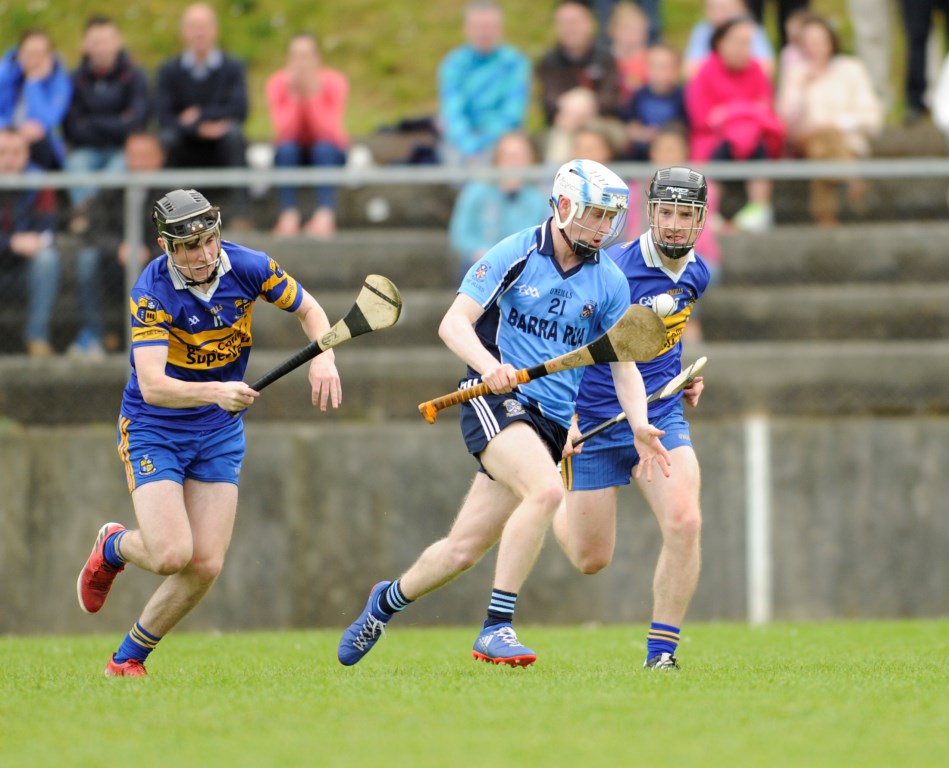 Ted breaks free of the Carrigaline cover to score a super point.