Friday 04 Jul 2014

Intermediate Hurling - Championship
Pairc Ui Rinn , 19:30PM
There was only one importent thing about this game and that was the result.
Barryroe won and preserved their intermediate status. That it was not the most stylish of games, does not matter now, as we are in the hat for the 4th round draw on Monday.
Mike O'Brien started well and had two points by the 5th minute. Kieran Griffin added another for a 3-0 lead and things were looking good. Catherines however, had the next 5 points, before Kieran Griffin and Kierán Hurley brough us level at 5pts each.
Catherins were next to score, but points from Kieran Griffin and Dave O'Sullivan meant we went to the break, leading by 7pts to 6.
On the resumption two quick frees by John O'Donovan, were answered by Catherins and the score was 9-8 to Barryroe, before Timmy Carroll set up John O'Donovan for perhaps the best score of the game.
With 12 minutes left, Kierán Hurley, whose pace troubled St. Catherines all night, won another free. The defender picked up a second yellow card for the offence and so was sent to the line. John O'Donovan pointed the resulting free for an 11 points to 8 lead for the Blues.
If we thought the East Cork side would fold however, we were in for a shock. They had the next two points to leave the gap at 11pts to 10. Mike O'Brien and Kieran Griffin stretched it out to 13 to 10, before two more points for Catherines, made it a one point game.
With just over a minute on the clock, John O'Donovan, won and converted a free, to leave two points between the sides, 14-12.
There was still time for one last onslaught from the East Cork side, but the ball went wide and the game was over.
Last year, Sean O'Farrell, almost beat us on his own. This time around, Jason Fleming had the job of marking him. There was not a whole pile of ball came their way, but Jason coped comfortably with the threat. The backs as a unit performed well and Kieran Griffin and John O'Donovan edged matters around midfield. Mike O'Brien and Kierán Hurley, were the most lively in the forwards.
A slightly strange game, both sides using a sweeper, meant there were no real goal chances, but we know a major step up will be required if we are to progress in the competition.
Some pictures from the game.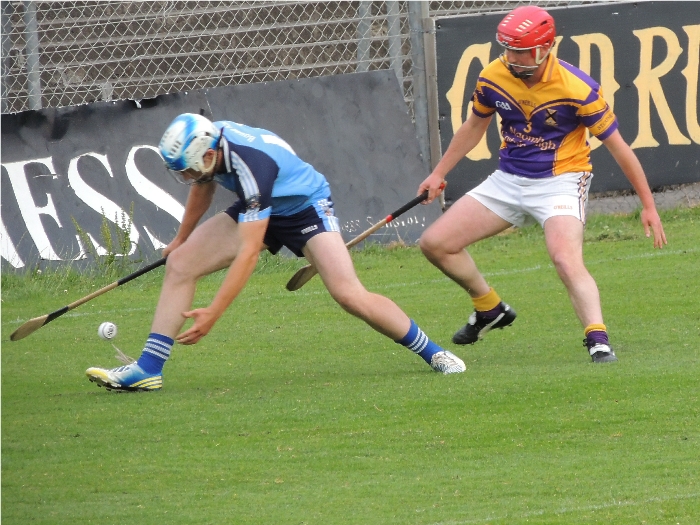 Mike wins possession.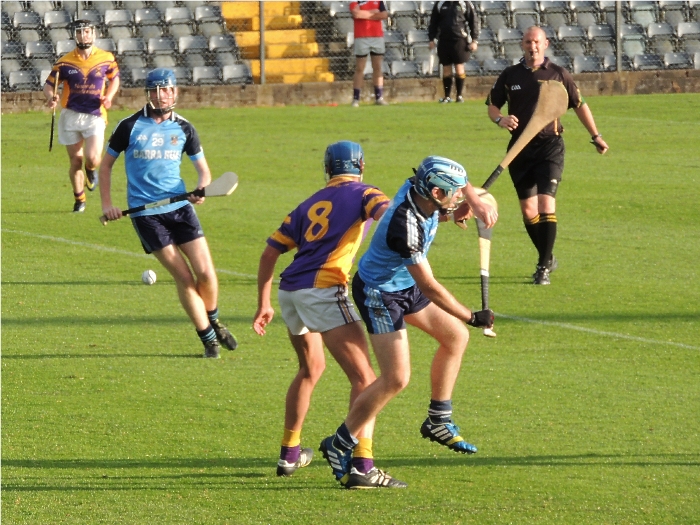 Watching the break.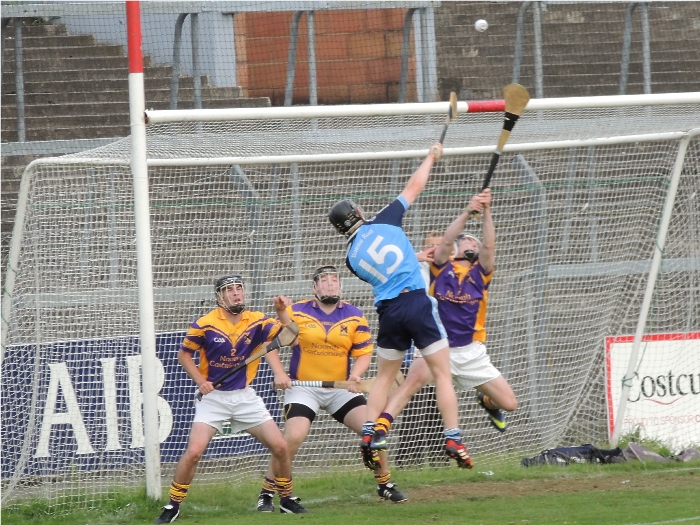 Dave challenges in the air.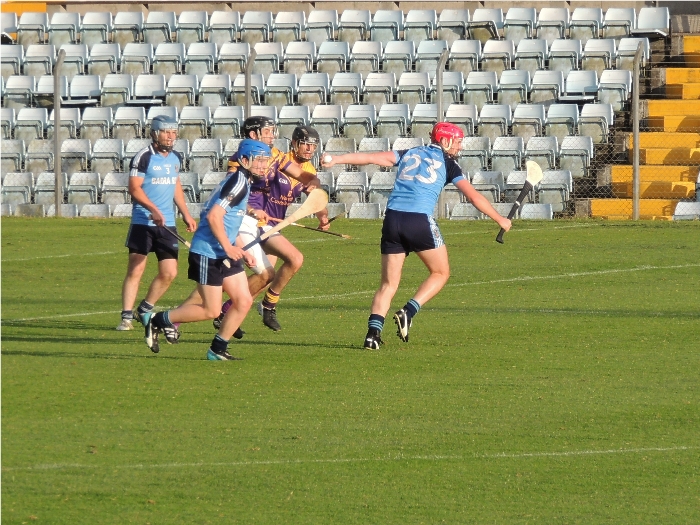 Timmy about to set John up for a fine score.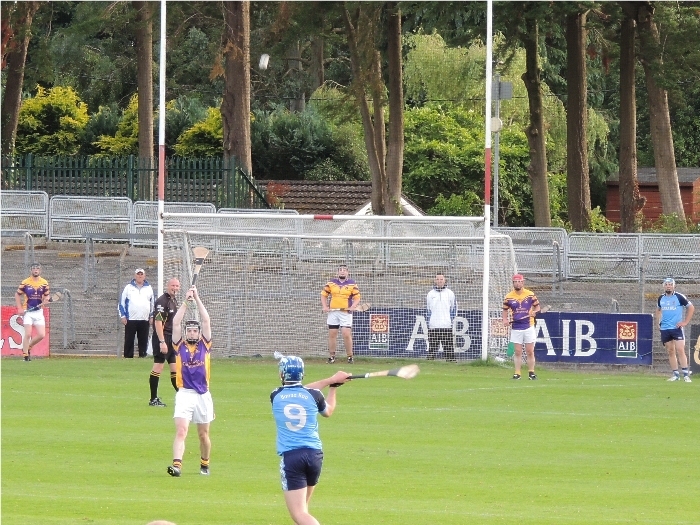 John grabs the insurance point.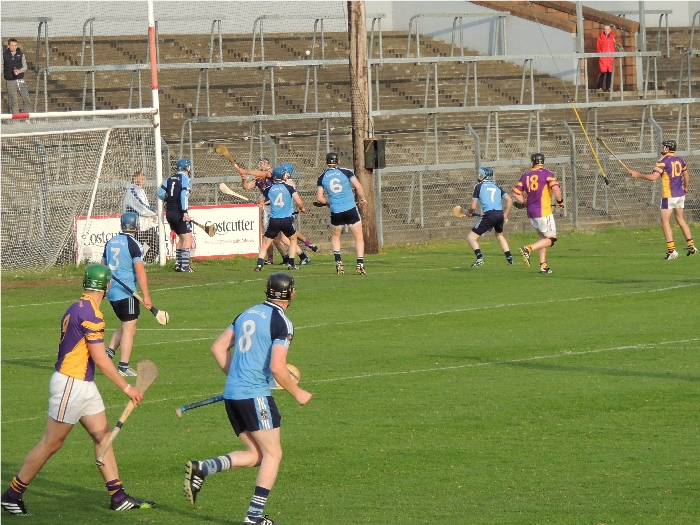 St.Catherines last chance goes wide.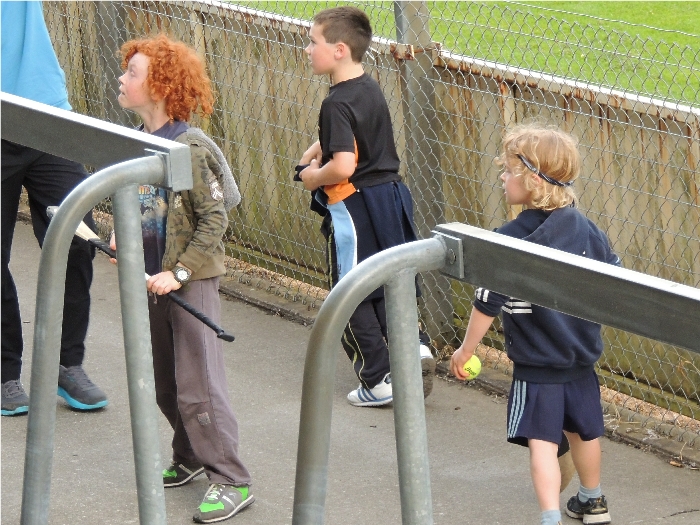 Meanewhile, the next generation, couldn't care less.