Friday 18 Jul 2014

U10 Camogie - Friendly
Newcestown., 19:30PM
Our U10 girls were out in force on Friday night. We took off to the heights of Newcestown, we were so eager to play we were there before most of the opposition turned up. A fantastic turn out considering so much more happening this week and holidays.
It took a few minutes for us to scare the senior girls off to the side of the pitch so that the more serious business of our game could take place. It was agreed that one game of 11 a side would be better tonight rather than two smaller teams as Newcestown were struggling for players. So let the fun begin.
Barryroe girls as always like to get stuck in straight from the off and tonight was no exception . From backs to fowards it was like watching Andy Murray play in Wimbledon it was going at such pace. Ellen O'Riordan was goalie for the first section and held her ground well, helped by the backs who were determined not to let anything pass them by. However, Newcestown did to score but not to worry, that wasn't going to dampen our spirits and we kept going with attempts from our eldest player Claire Tobin to our youngest player Aoibhinn.
As is the norm at half time all switch places, so it was time for Emma to take her place in goalie with Ellen joining forces with Esther in the fowards and what a force they are, after a few unlucky shots on goal, Esther found the net and there were cheers from all round. The next 10 minutes went by so fast that it was like the girls were on roller blades. From Imelda to Aishling to Tara & Alison it was non stop. Then another 5 minute breather before the final 10 minutes.
It was the turn of Claire Dullea in goal, as the girls concentrated on trying to get that all important next goal. Ava had 2 great shots just wide of the mark as had Cliona. Ciardhra & Lucy & Mia were sticking to their markers well and didn't let anything pass by without a fight. A shot from Holly found the goal again and more cheers from the Mams & Dads on the sideline. Newcestown tried hard but Barryroe won out but just about. Happy to finish at that as the clouds were getting darker by the second. An enjoyable evening had by all.
Some pictures from the night.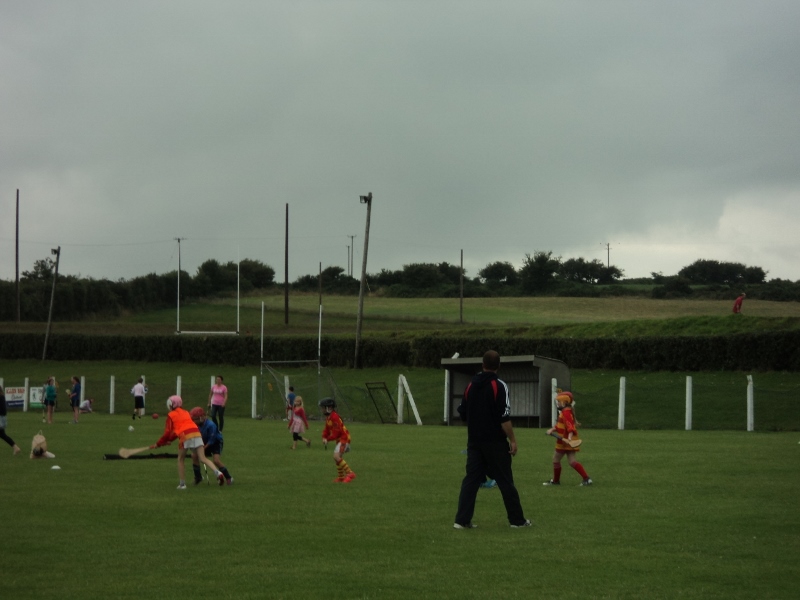 Getting stuck in.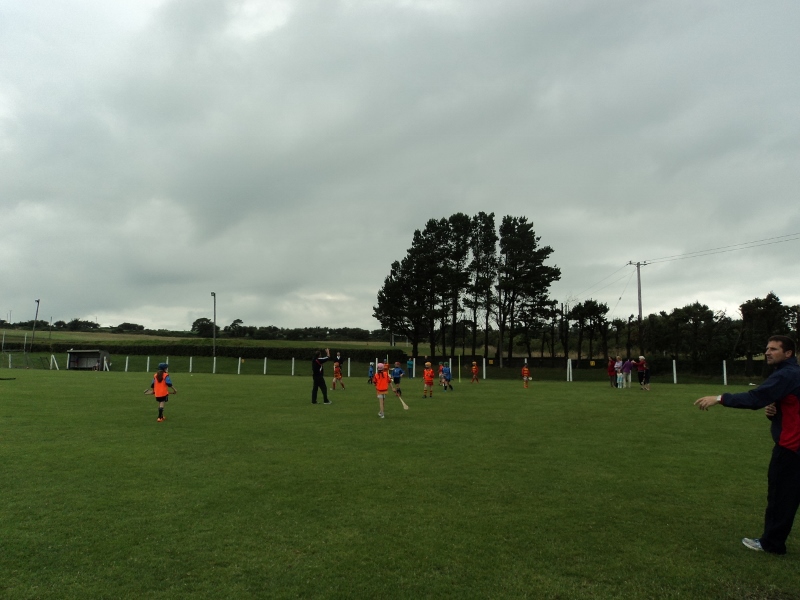 Ball in the air.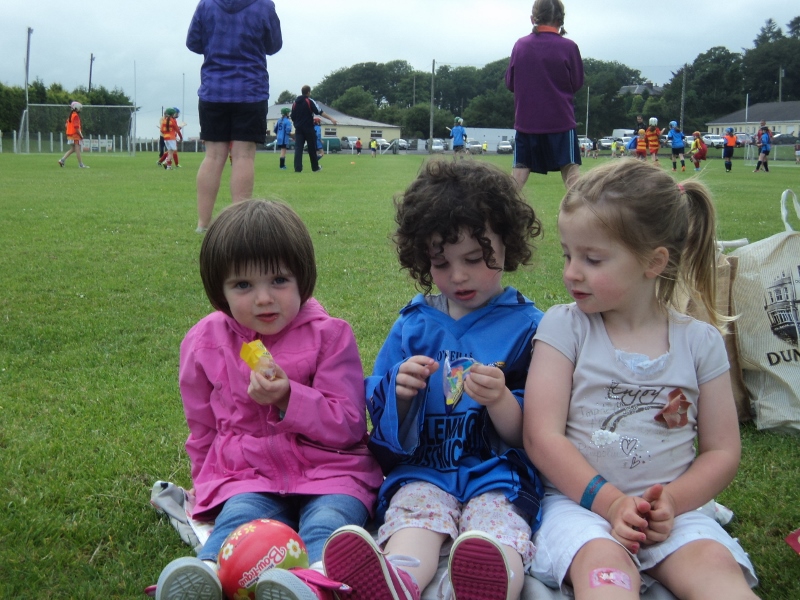 Not exactly there for the match ?
At the ready.
T B