Monday 28 Jul 2014

Snr Camogie - Championship
Cloughduv, 19:30PM
St. Finbarrs ran out easy winners, in this Senior "A" championship game at Cloughduv on Monday night. Playing with a sweeper, Barryroe held their own early on, and two early Síle Burns frees gave us an early lead, but the City side struck for a soft goal on eight minutes and were never headed for the rest of the game.
Points from Clair Sexton and Síle Burns tied up the game at 0-4 to 1-01 on twelve minutes, but the Barrs added 1-5 before the break to two Síle Burns points.
Down 2-06 to 0-6 at the break, Barryroe dispensed with the sweeper, in the second half, but this opened the way for the City side to cut loose. Every shot seemed to find it's target, as the girls from the Lough, driven on by Gemma O'Connor and Lynda O'Connell, and free scoring Rachel Myers, added 1-10 to against a Ger Collins point and three from Síle Burns.
The Barryroe girls kept trying to the end, but there was no way back. Kate and Lisa Dullea, Eimear White and Síle Burns gave everything they had, but the City team was just too strong in all departments.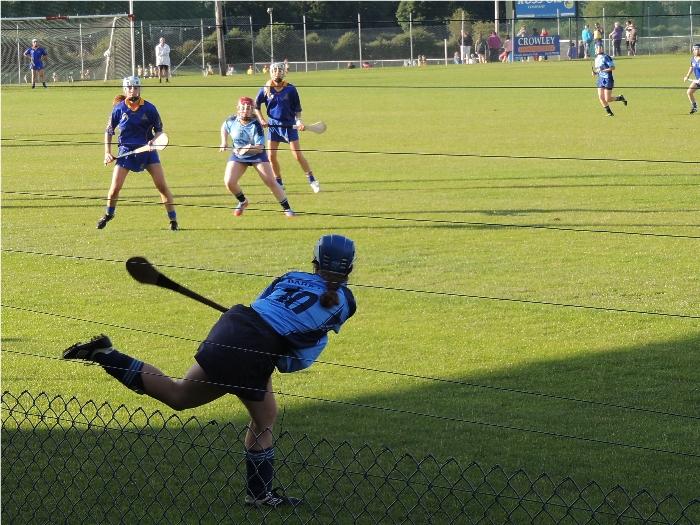 Claire takes a sideline cut.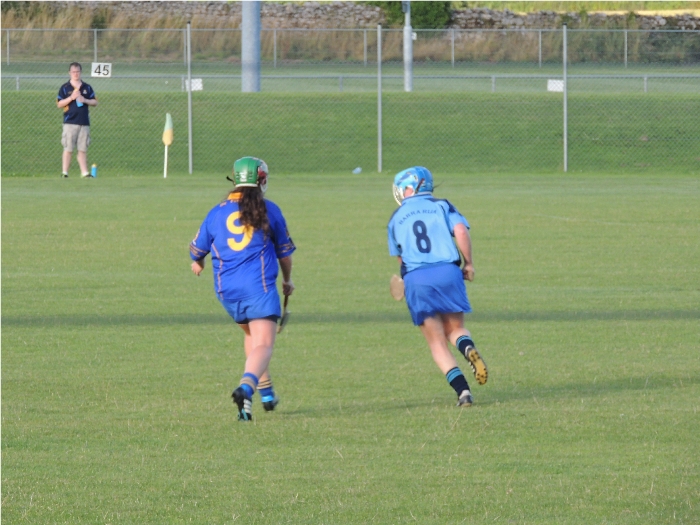 Geraldine breaks away.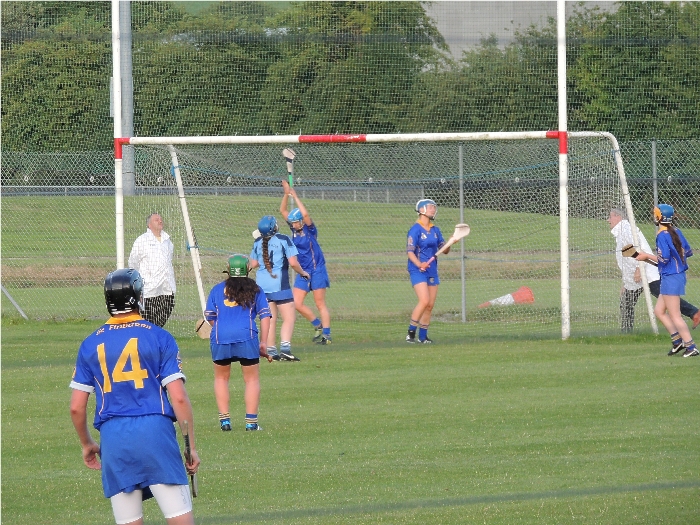 The ball sails over the bar, as Hannah waits for a rebound.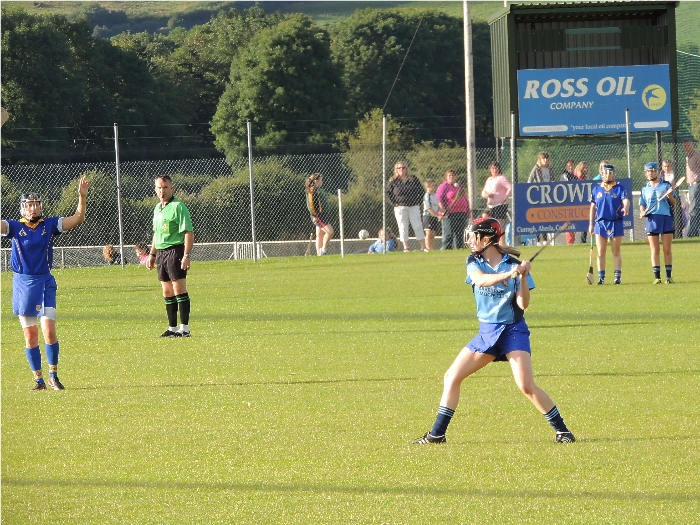 Síle strikes for a point.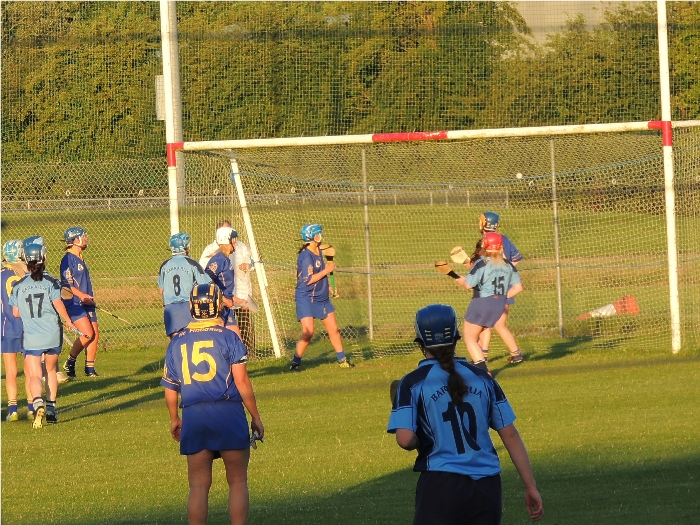 A late Barryroe shot skimms the bar.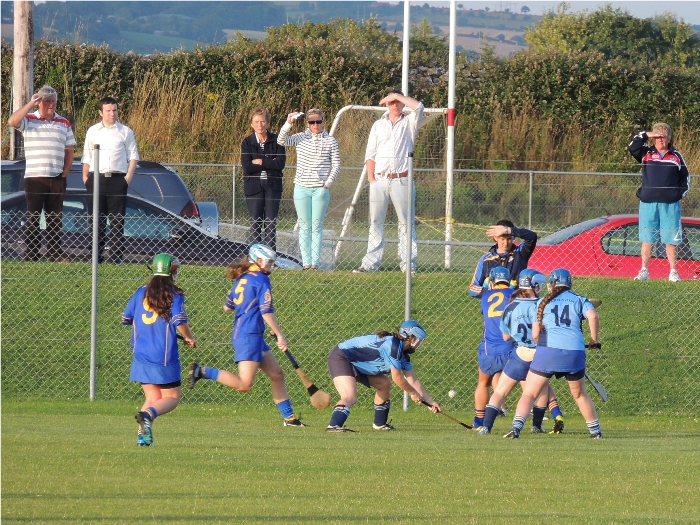 Fighting for possession in the evening sun.
Lán Chúl.