Saturday 15 Nov 2014

U18 Camogie - West Cork Final
Kilbrittain, 14:00PM
The home side were odds on favorites to win this game before the off, having put 6-20 on their semi-final opponents. Claire Sexton had an early chance, but the now infamous "free hand tackle", i.e. hurley around the neck, put an end to that.
This Kilbrittain/Timoleague squad is an exceptional team, who would probably win the higher grade. They totally dominated the first half. Like any great team, they played the ref like a Stradivarius and had two goals on the board, before Rachel Sheehy had our first point. They were to push the score out to 3-09 at the break, with Maebhdb Sexton keeping the score down with some fine saves.
Things looked bleak for the second half, but the half time talk seemed to work wonders. Maebhdh had to make a couple of early saves, before Rachel Sheehy had our second point. The home side added a couple of points, before Claire Sexton had one of the points of the game with a great score on the run.
We were never going to win the game, but the extra commitment from the Blues, knocked the home side back on their heels. Sally Smith sealed off the middle and seemed to knock over anyone who tried to pass her. Despite suffering from the flu, Rebecca McCarthy proceeded to play a stormer. Aishling Sheehy completed a half back line that was now coping well. Behind them, the full back line tightened up completely and were not to concede a goal in the second half. Marie-Claire Whelton was solid throughout, Niamh Whelton had a massive second half, while it must be impossible to play against Hetty O'Brien, who harries and hassles anyone she comes up against.
Claire Sexton had a good game, but there is pressure on her to win the ball and also to get the scores. Hannah and Kate Whelton and Rachel Sheehy worked hard around midfield as indeed did Marie Dineen, Caroline McCarthy and Niamh O'Sullivan inside.
The home team outscored us by eight points to two in the second half, but it was a great improvement on the opening half.
Player of the Match, Maebhdh Sexton.
Team; Maebhdh Sexton, Hetty O'Brien, Marie-Claire Whelton and Niamh Whelton.
Aishling Sheehy, Sally Smith and Rebecca McCarthy.
Rachel Sheehy and Hannah Whelton.
Marie Dineen, Kate Whelton and Caroline McCarthy.
Ciara Whelton,Claire Sexton and Niamh O'Sullivan.
Sub used, Áine Whelton.
================================================================

Some match pictures.
Remind you of anyone ??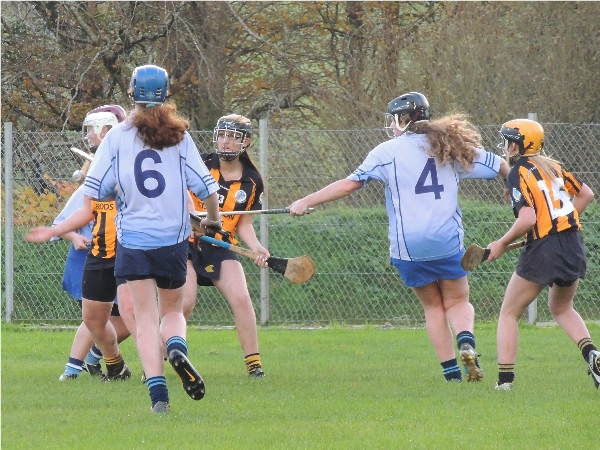 Defenders cause a turn over.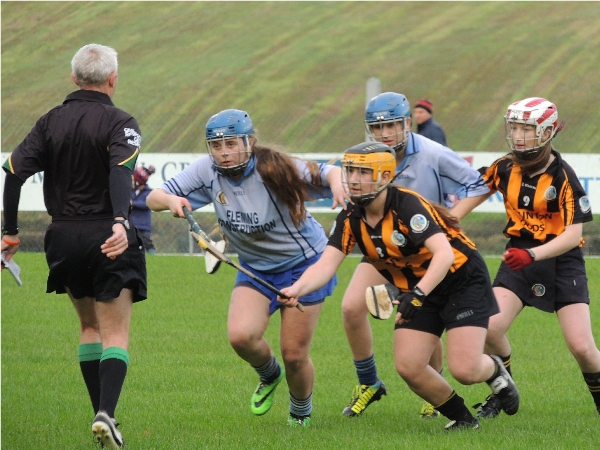 Hannah with her eye on the ball.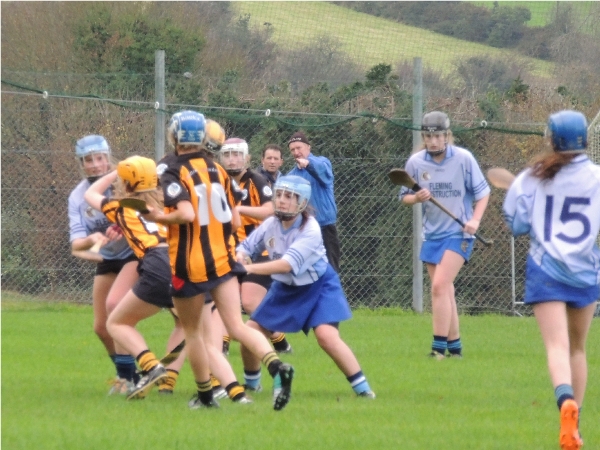 Hetty holds things up.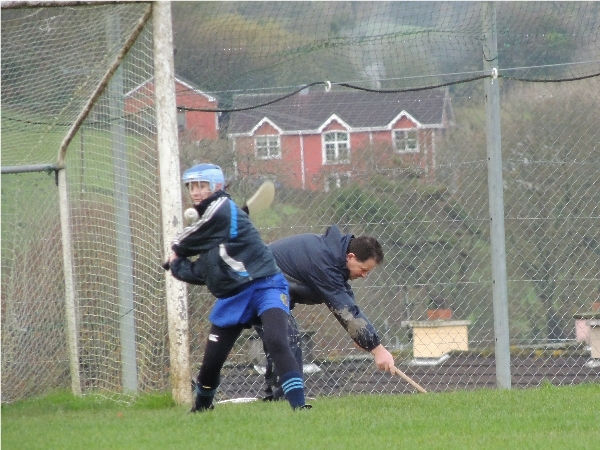 Keeper Maebhdh pucks out.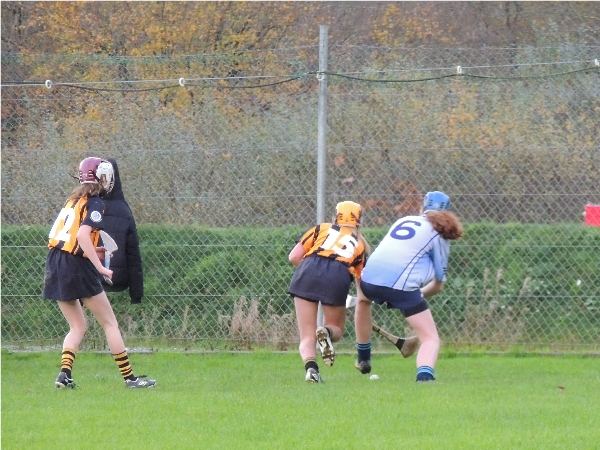 Niamh battles.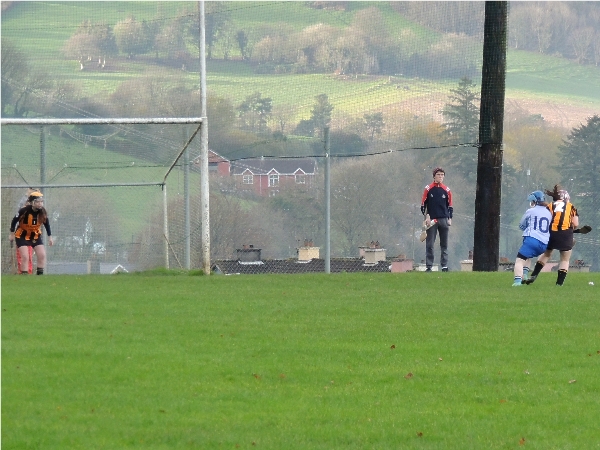 Niamh O'Sullivan in action.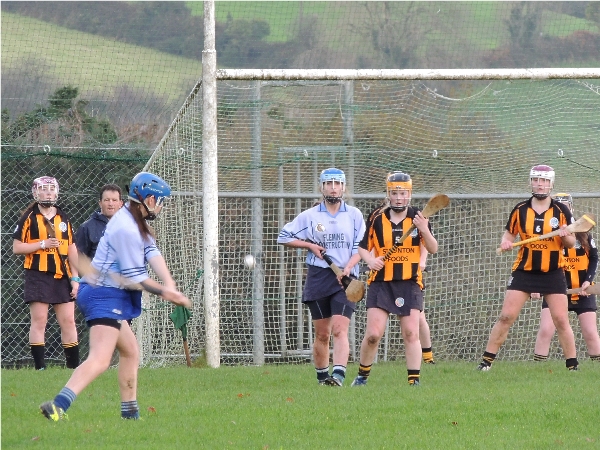 Rachel points a free.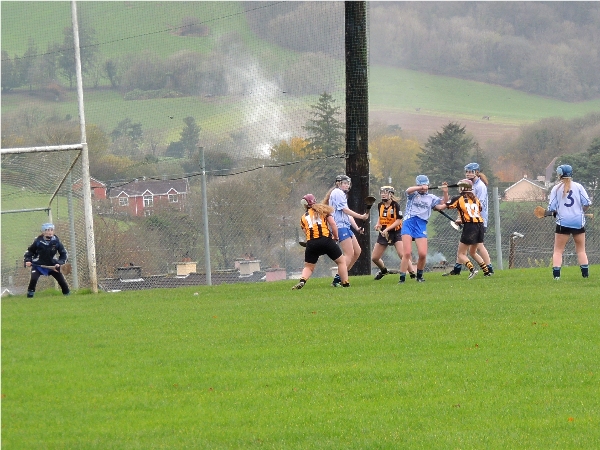 Action in the Barryroe square.