Dan O'Dwyer
On 5 September 1971, Cork won the minor hurling championship following a 2-11 to 1-11 defeat of Kilkenny in the All-Ireland final. This was their 11th All-Ireland title and their third in successive championship seasons. Dan O'Dwyer lined out in midfield and was prominent throughout, pictured front row third from left prior to the game.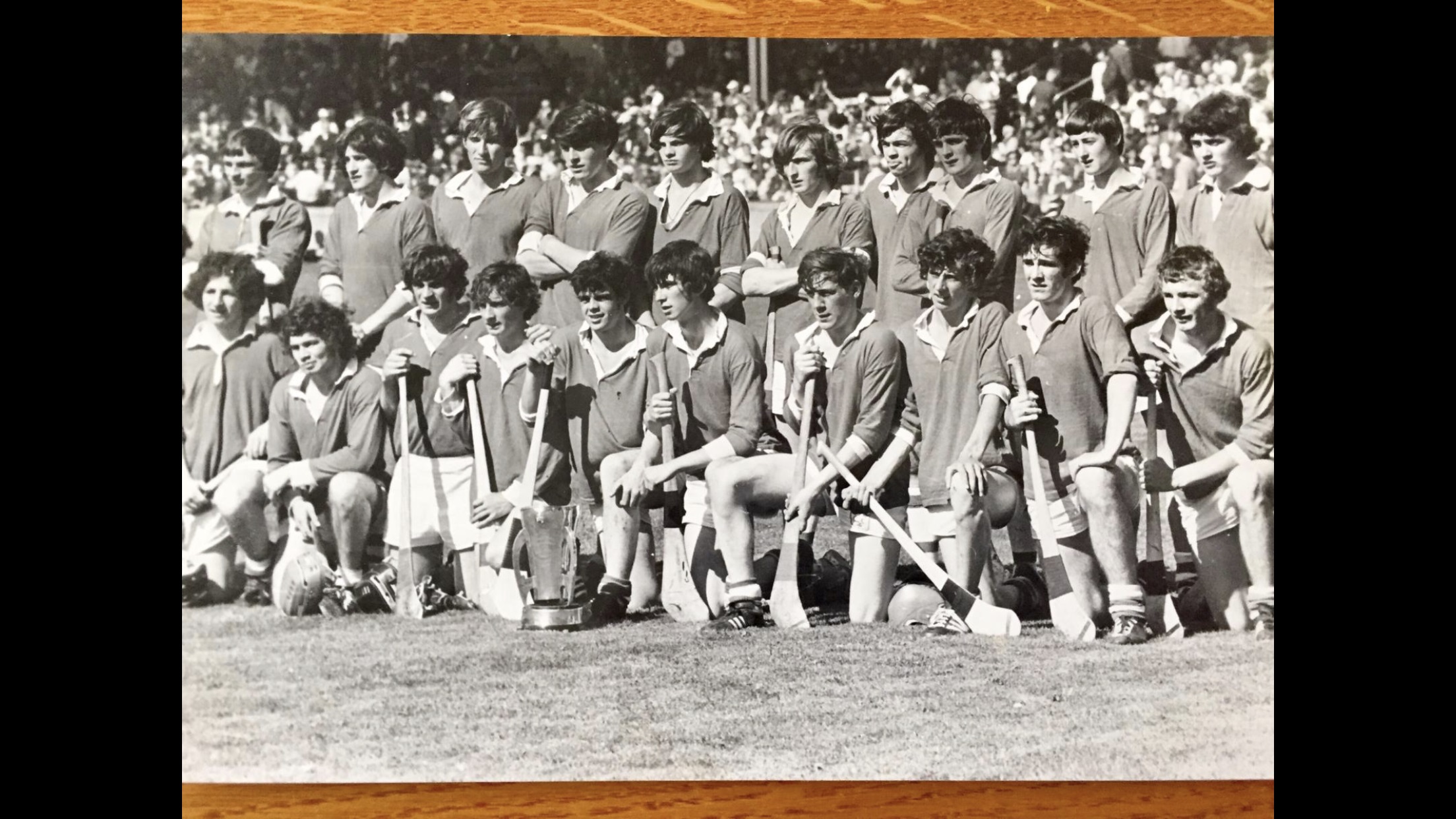 More information on Dan's playing and coaching career to follow......
Dan's other great passion in life is his devotion to the Courtmacsherry Lifeboat and in 1999 The Royal National Lifeboat Institution (R.N.L.I.) awarded a bronze medal for bravery to Mr Daniel O'Dwyer, second coxswain of the Courtmacsherry lifeboat in Co Cork for his role in rescuing three people from a yacht in storm force 10 winds the previous October. The rescue took place when the yacht, Supertaff, had been battered by heavy seas 25 miles south-west of Kinsale Head and lost its mast. Two of the crew were injured, and water was seeping into the boat. The other members of the voluntary crew who received framed letters of thanks for their roles were assistant mechanic Colin Bateman, Michael Cox, Patrick Lawton, Alan Locke, Brian O'Donovan and Michael O'Donovan.