Saturday 07 Nov 2015

U12 Camogie - West Cork Final
Game in Barryroe so come along and support., 14:30PM
After a night of torrential rain, it was fingers crossed that it would stay dry long enough for our game to be played. As it turned out, the girls were complaining that the sun was in their eyes for the first half of the game. It was a lovely dry, bright afternoon, even though conditions were a bit soggy on the field. The girls were all fired up from the word go, with words of encouragement from Dan giving them the confidence to play their best. It was Ballinscarthy who got the first point after 5 minutes of play, it was a hard battle in mid field with Ciara & Jessica fighting to get it up to Eimear & Aishling, and when they did it was Claire Dullea who found the net with a great goal. This was followed quickly by a point from a free from Jessica. Ballinscarthy came close to scoring but with the help of good backs of Imelda, Ava & Aine and our super goalie Ellen, they made sure it didn't go in. Claire Dullea found the net again before half time. At half time it was 2-1 - 0-1. and it was all to play for. At the start of the second half we were awarded a free which Jessica converted to a goal. This set Barryroe up for the rest of the game and was followed by another point from from Jessica. There was some good clearing by Lauren, Aine and Claire Tobin to keep the pressure on Ballinscarthy. Some super play by Roisin got the ball back up to forwards and it was Eimears turn to find the net. It was time to introduce our subs and Esther, Tara, Alison, Cliona & Emma came on. Ballinscarthy came close to scoring again but with great clearances from Esther & Alison, they were denied their goal. It was back up to the forwards again with a mighty puck from Ciara Collins and it was Roisins turn to score with a super goal. But the girls were not finished yet and with Mira & Tara & Emma fighting and blocking every ball it was Tara who got the final puck and scored a goal. This sealed the game. Ballinscarthy never gave up and put in a fantastic performance and tried again to score but were unable to get it passed our back line. Holly & Ellen swapped places for the last 10 minutes and it gave Ellen a chance up in the forwards where she played very well. Game finished 6-2 - 0-1. The Gerard O'Donovan Memorial Cup was presented to the captain Jessica who gave a great speech. It was time to take a few pictures and then it was on to a tour of the parish with horns blowing and lights flashing. This was followed by well deserved refreshments for all the team and their families in Grange Tavern. A great send off for the girls who will move up to U14 next year. A huge thanks to everyone for their support and commitment during the year.
Squad.
Jessica McCarthy (captain)
Eimear Sheehy
Ciara Collins
Lauren Tobin
Aine Moloney
Mira Collins
Roisin McCarthy
Claire Tobin
Ava McCarthy
Aishling McKeogh
Holly Collins
Imelda Whelton
Chloe Fleming (injured)
Jessica McCarthy
Claire Dullea
Esther Scallan Dowd
Alison McCarthy
Tara Fleming
Ellen O'Riordan
Cliona O'Brien
Emma Collins.
T.T.
Some pictures from the day.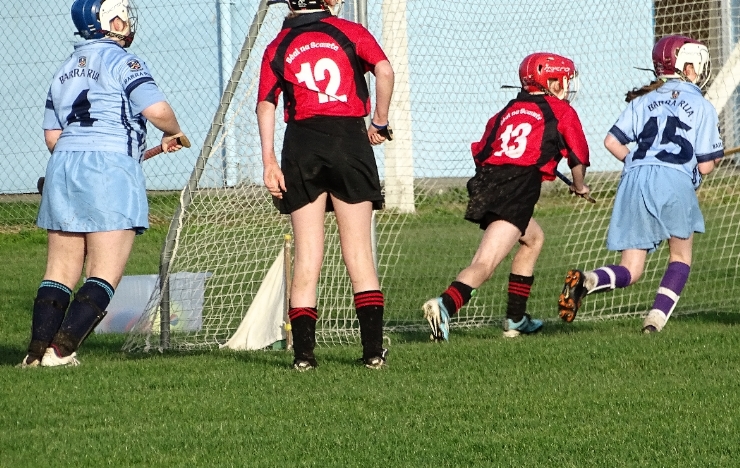 Ball flies across the Bal goal.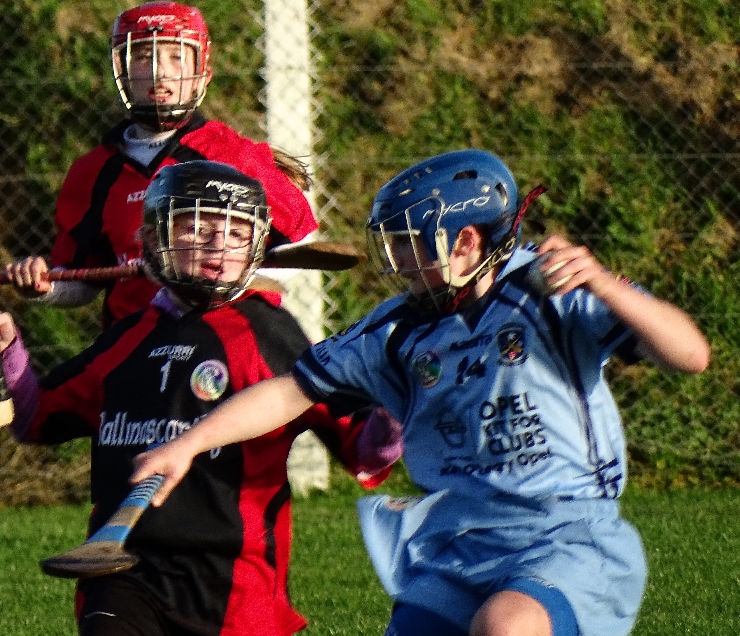 Breaking away.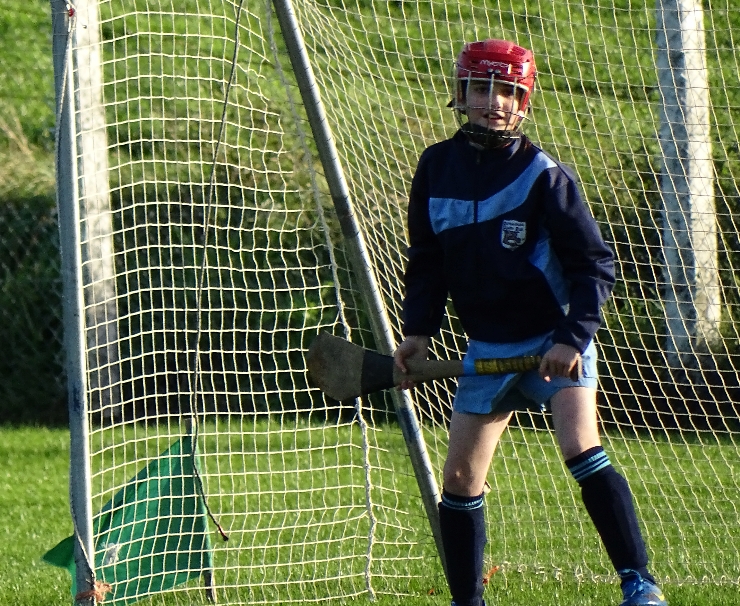 Smiling keeper.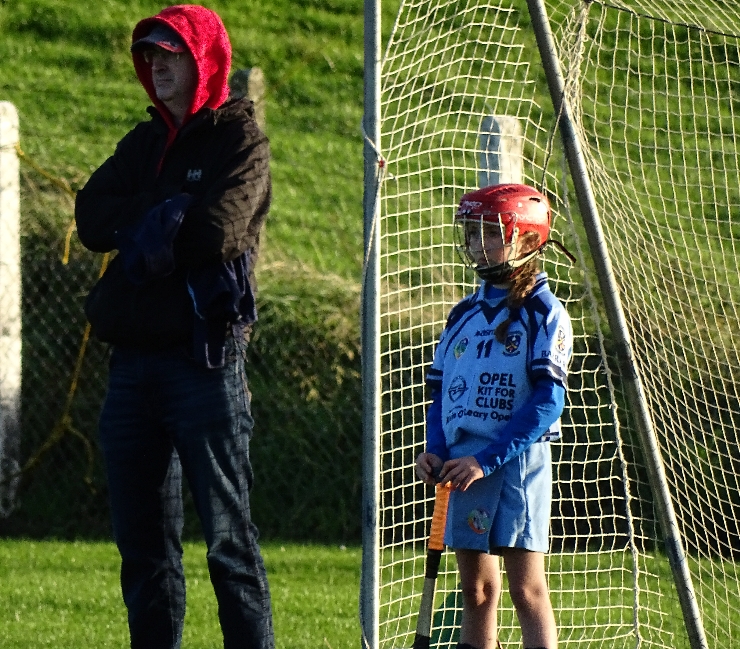 A change of keeper.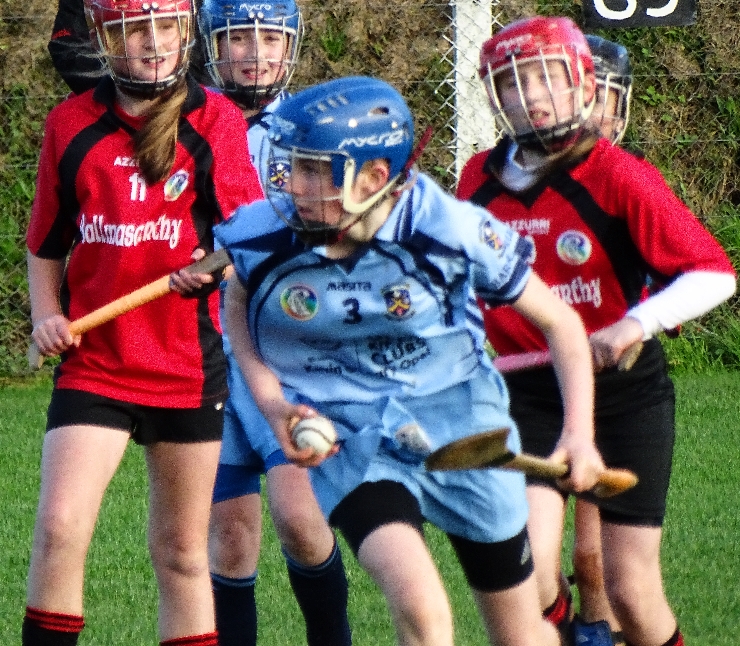 Looking up.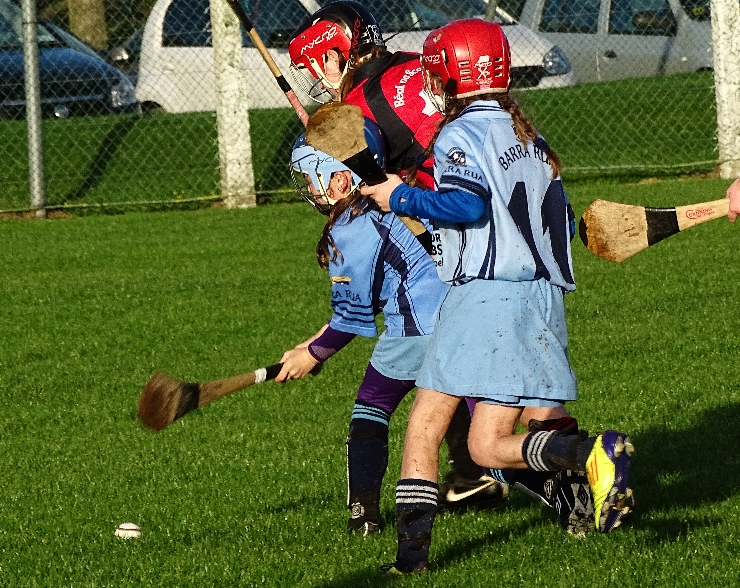 On the charge.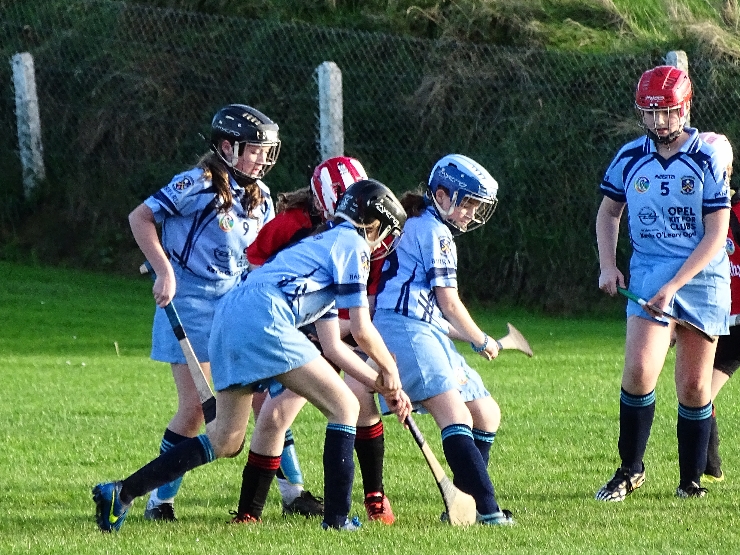 Three to one.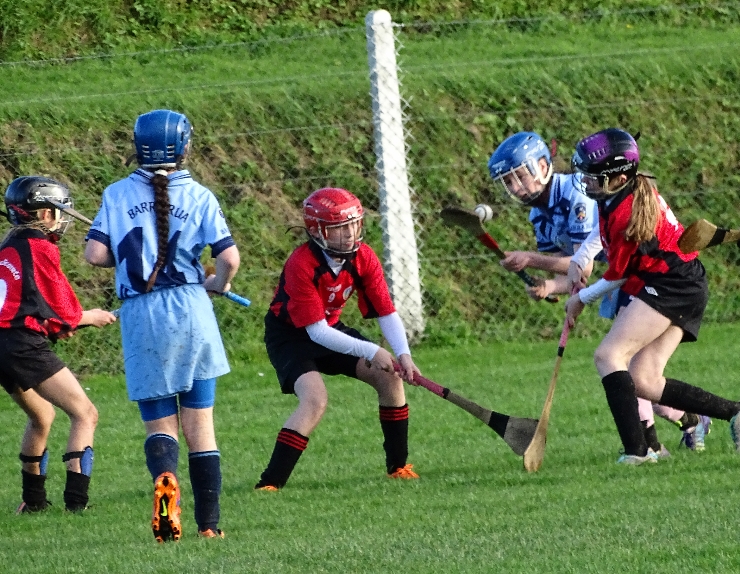 Pick and away.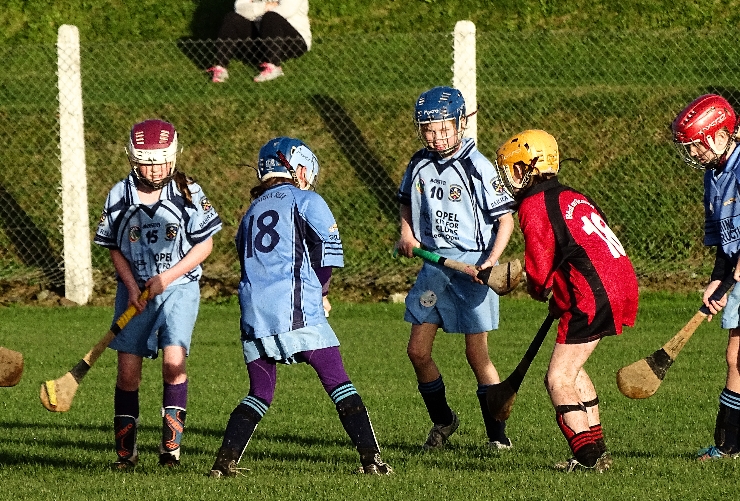 Three to one again.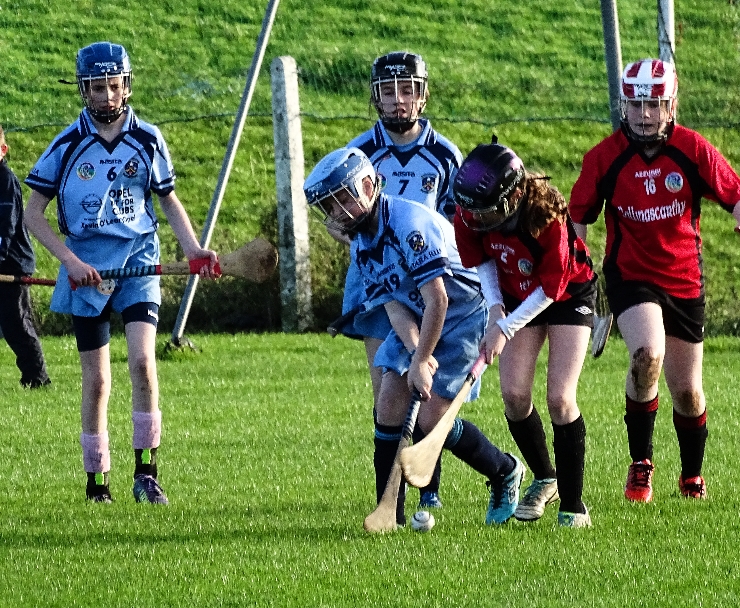 Toe to toe.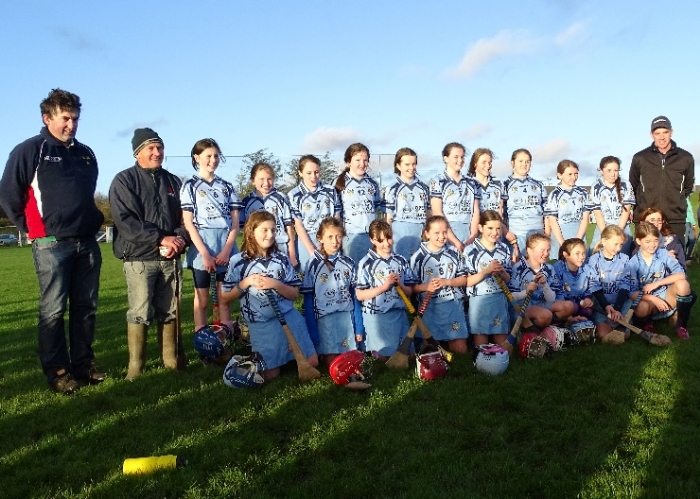 Team and selectors, lit by a slanting sun".